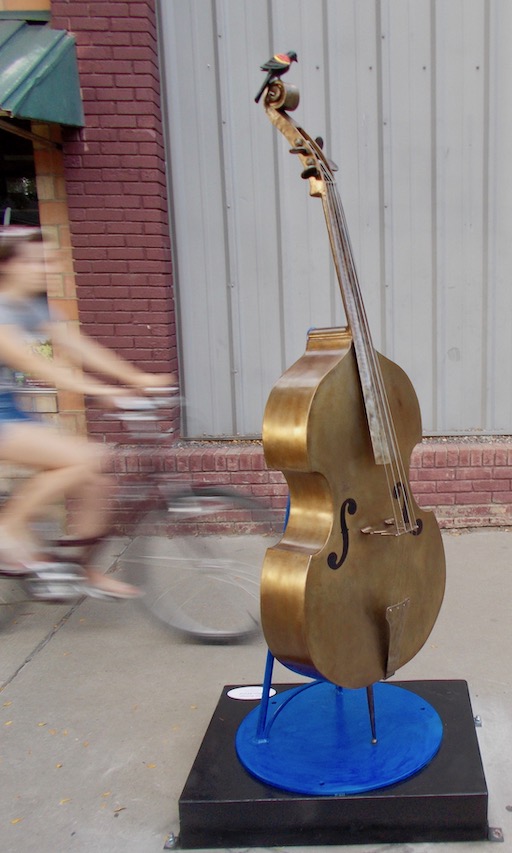 "Blackbird" is located in downtown Palisade, Colorado, for a one-year exhibit (2019).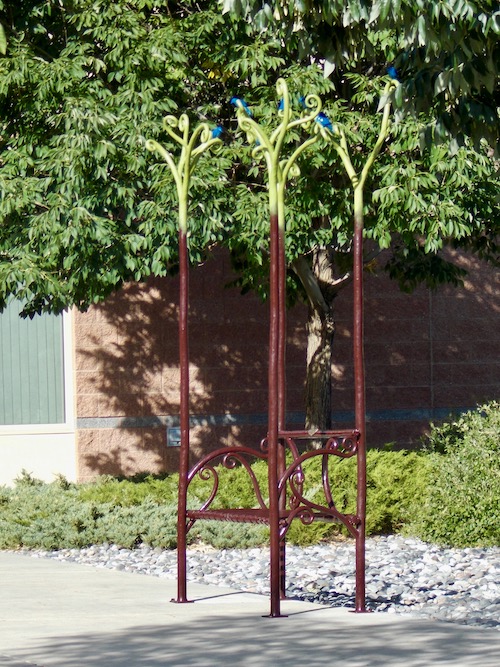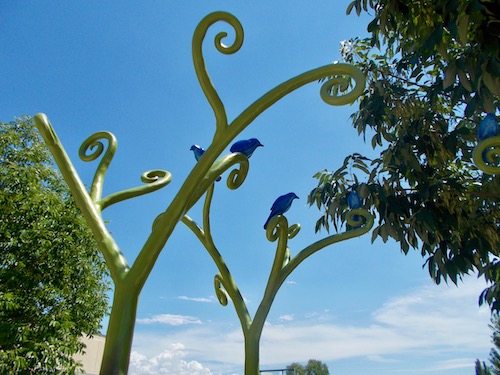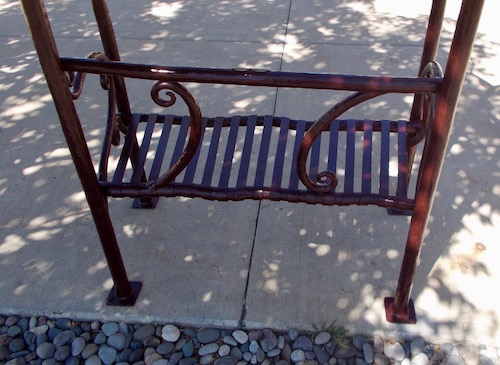 "Nora Burleigh Memorial Bench" is dedicated to my mother and was donated by her family and installed at the Holy Family School in Grand Junction, Colorado, in 2018. The school is part of the Holy Family church where she attended.



"Camera Obscura Cube" (2019) is a 40 inch cube mounted on its point. It easily rotates and has two holes, one for light to enter and the other one to look into. It works best if you point the light hole towards the sun and looking in the viewing hole you will see an inverted image of the outside.



"Gas Planet" is a rotating 41 inch sphere located in The Ritter Plaza in downtown Newcastle, Colorado. It was purchased by the town of Newcastle in 2018.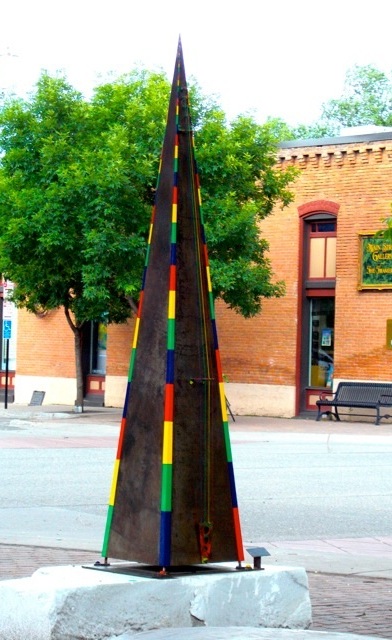 "Logarhythm" was installed at 4th and Main in downtown Carbondale, Colorado, in the summer 2015. It stands ten feet tall, and has four steel cables that play like a harp. It is open at the bottom to help with the resonance and it tapers to a needle point at the top making it impossible for birds to roost on it.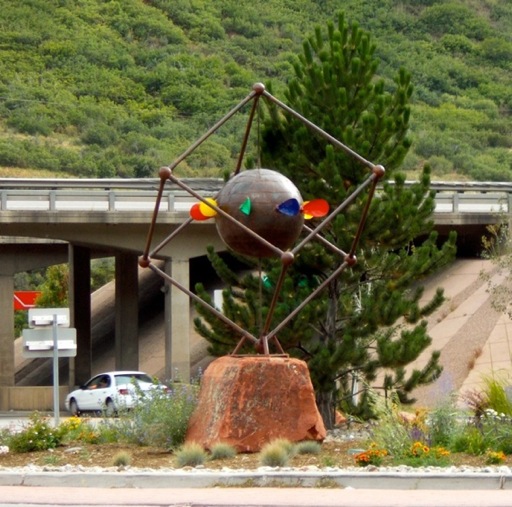 "Iron Crystal Cubic" was installed in the summer 2014 in the middle of the rotary near Exit 114 for I-70 in West Glenwood Springs, Colorado. It is loosely modeled after the iron molecule at room temperature, a body centered cubic crystal lattice. The colored wings on the center atom catch the wind and cause it to spin. The rotating connection is a heavy duty stainless steel marine swivel.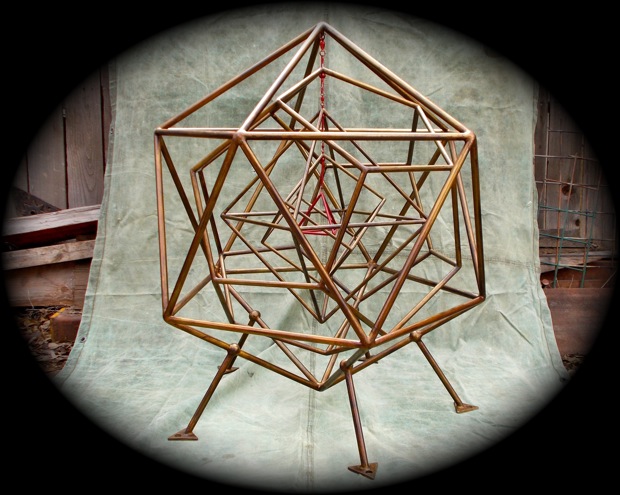 "Innerverse Observatory." In motion at http://www.youtube.com/watch?v=YDrCPjDEXkA. This was exhibitted in the "Carbondale Council of Arts and Humanities Sculpture Show" in May 2013.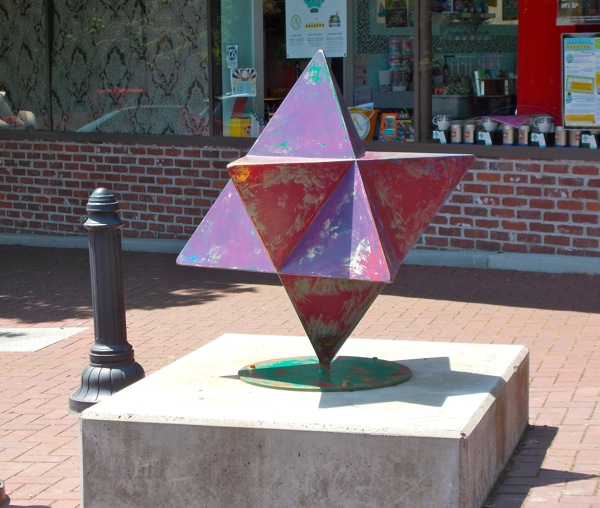 "MerkabaDura" on exhibit in downtown Lake Oswego, Oregon (summer 2013).

Online Walking Tour for "Bronze, Steel, Stone & Wood" http://www.artscouncillo.org/tour/planA.htm.



"Double Tetrahedral Windvane." See the windvane in the wind at http://www.youtube.com/watch?v=kXJdeEHsApI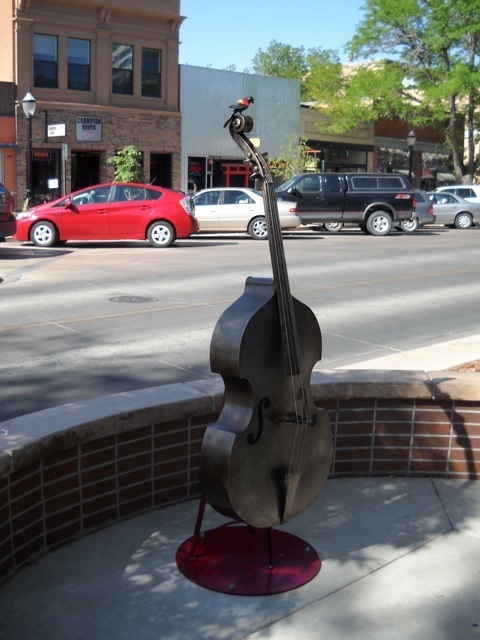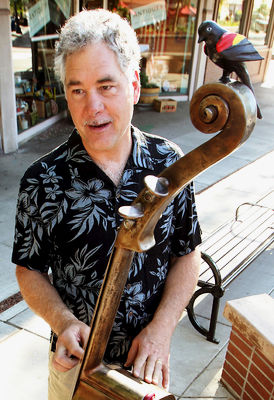 Standing Bass "Songbird" in downtown Grand Junction, Colorado, 2012, and Joe with his sculpture "Songbird" from The Daily Sentinel, June 24, 2012, p. 2A.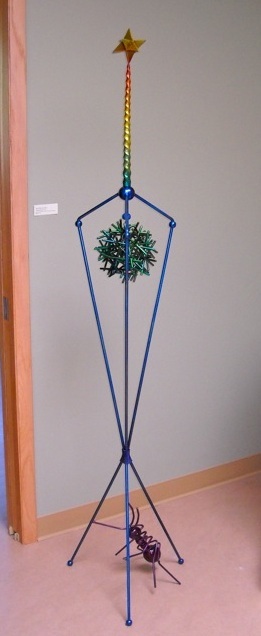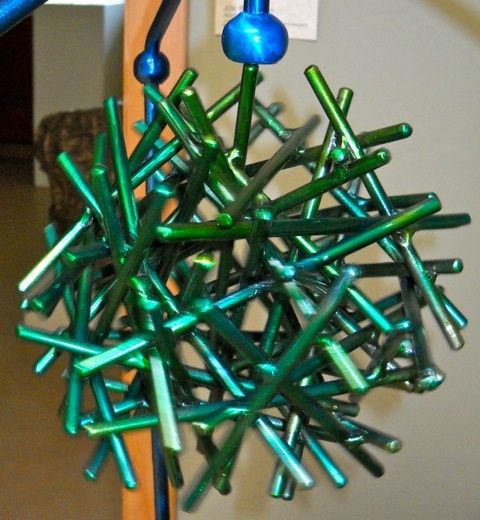 "Antspiration" at the Carbondale Council of the Arts and Humanities 2012 Invitational for sculptors. The ball of steel rods is hanging from a rare earth magnet. It can be hung from any of the rods and spins beautifully. See "Antspiration" in motion at http://www.youtube.com/watch?v=yUt2mux_4H4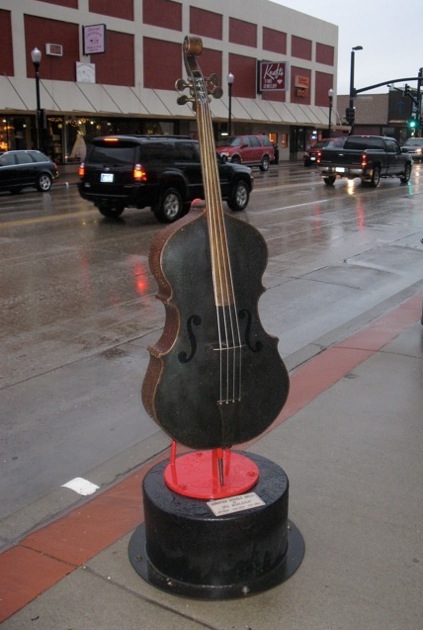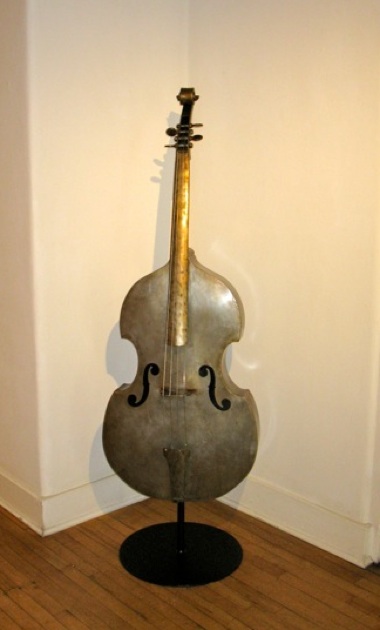 On the left is the "Quarter Double Bass" which is on display in downtown Sheridan, Wyoming in front of the WYO Theatre, 2010. On the right is the "Steel String Bass" on display at the Red Brick Arts Center in Aspen, Colorado, 2010.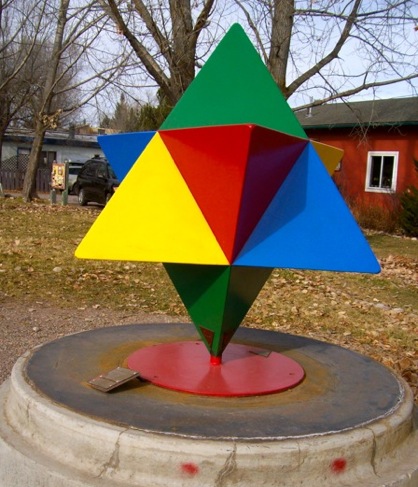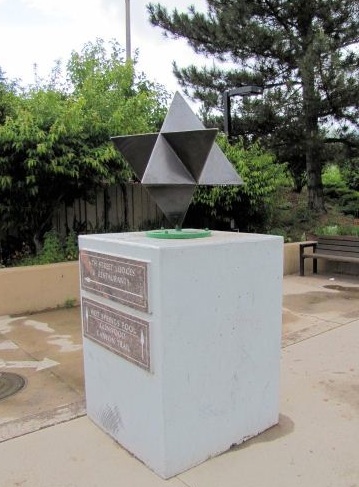 On the left, "MerKaBa Dura" on display in downtown Carbondale, Colorado, 2010. On the right, MerKaBa Duro on display in downtown Glendwood Springs, Colorado, 2010.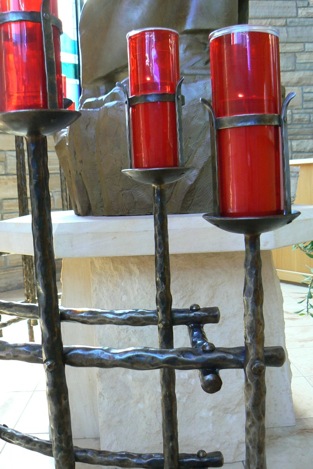 Iron votive candle stand at Immaculate Heart of Mary Church in Grand Junction, Colorado.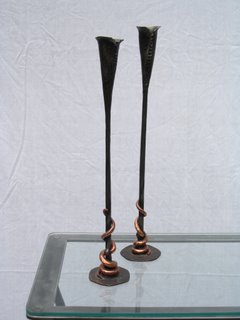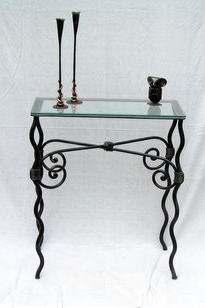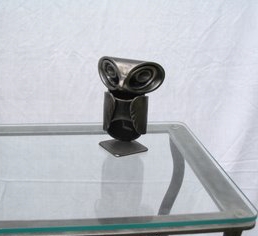 An iron table with two iron candlesticks (made from one inch bolts and copper bar) and an owl (made from steel pipe).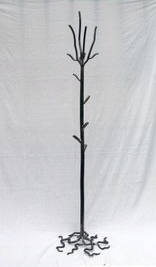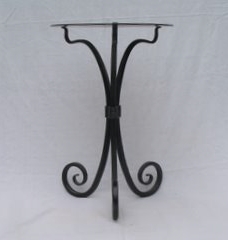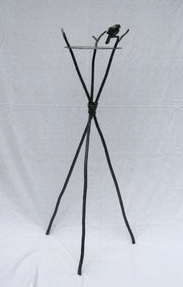 An iron coat rack and two plant stands.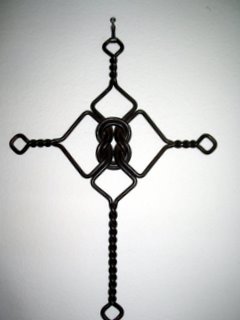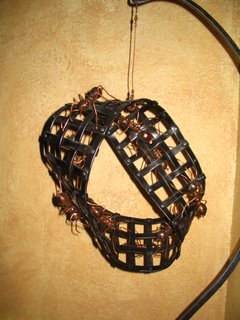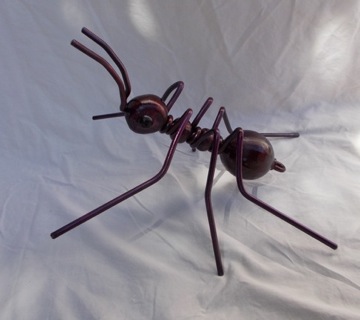 "Hercules Knot Iron Cross" on the left. On the right are, "Ants on a Moebius Strip" after M.C. Eschers's woodcut titled "Mobius II," and a "Gi-ant."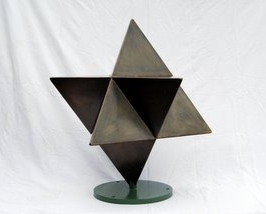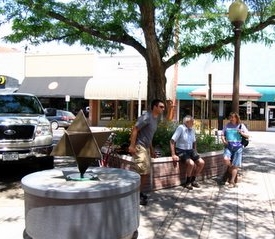 "MerKaBa Duro" recently displayed on Main Street, in Grand Junction, CO (June 2008).
The MerKaBa is two equally sized, interlocked tetrahedra, also called a stella octangula or stellated octahedron.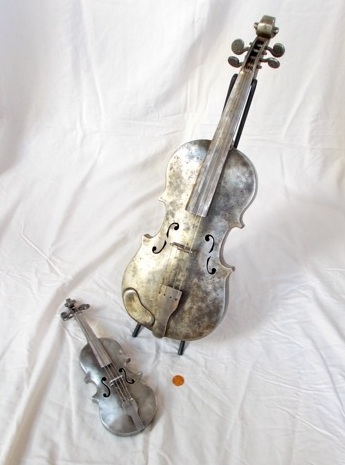 "Copy of a Carlo Bergonzi Violin (1724)" on display with "Liddle Fiddle" and a penny for scale.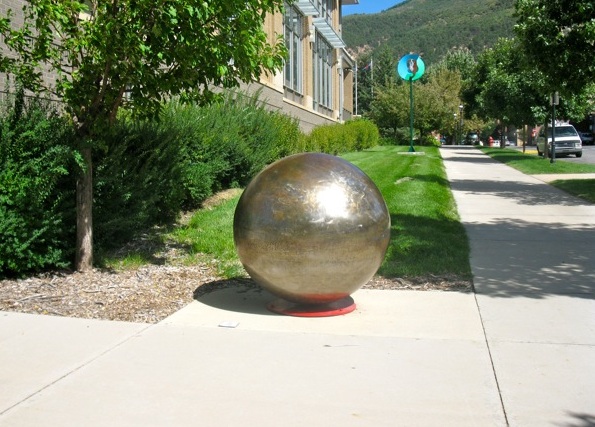 "Fe" on display in downtown Glenwood Springs, Colorado, 2010.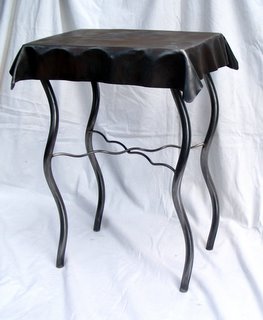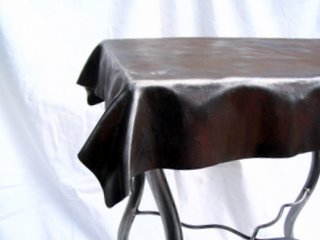 A rectangular top squiggly-leg table.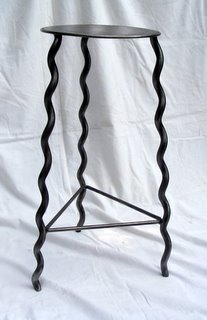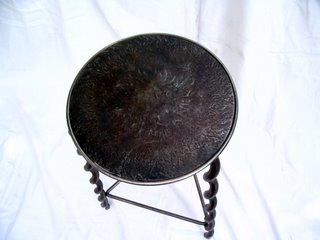 A round top squiggly-leg table.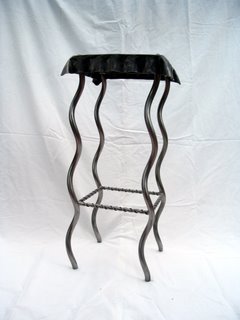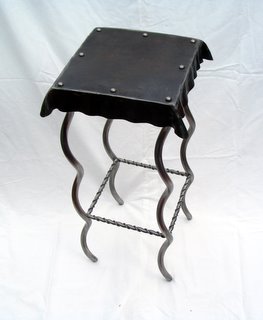 A square top squiggly-leg table.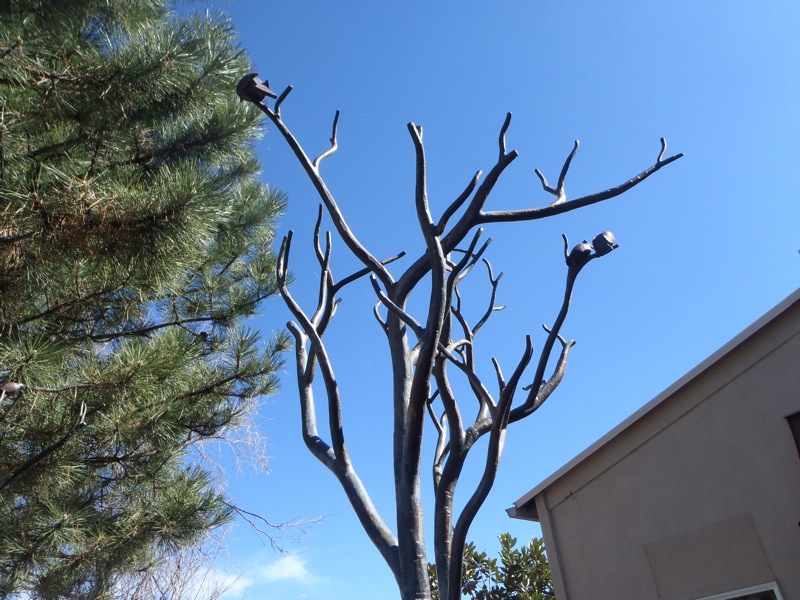 A detail from the Bird Bench installed at the Western Colorado Botanical Gardens, in Grand Junction, Colorado.



Swords for children hammered from black iron pipe, with a welded guard.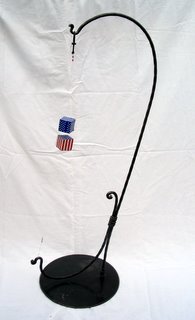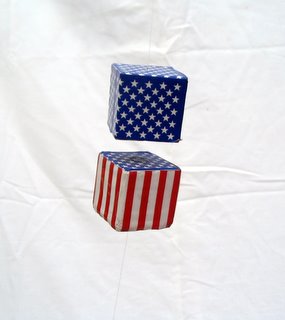 "Good in Tension" with a detail of the floating blocks (2002). These flag blocks are magnetic with an air gap between them.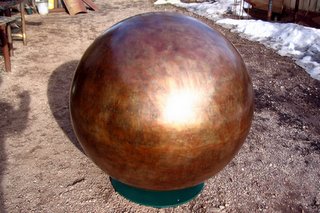 The 40 inch bronze colored spinning globe sculpture "Elemental," now resides in a suburb of Washington D.C. having been purchased by one of the Cato family (2007).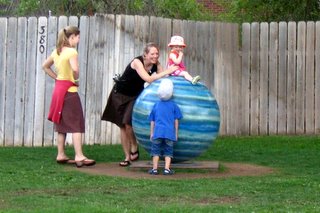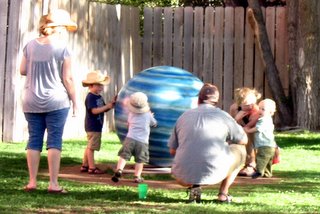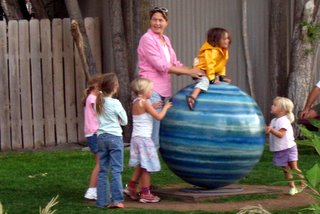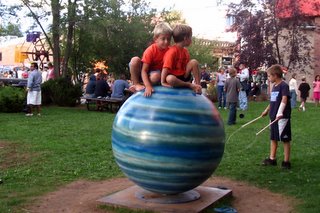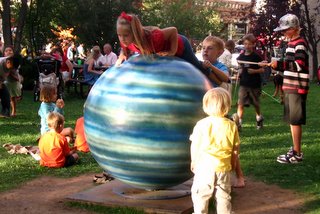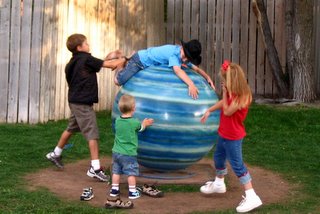 Children playing on the "One Whirl" while it was on display in Carbondale, Colorado in summer 2008. This rotating blue sculpture is available for display or purchase. View "One Whirl" whirling at http://www.youtube.com/watch??v=eljCbGGA-N8



"Saturn and Titan" purchased by the city of Sheridan Wyoming in 2007 for part of their "Art on the Plaza" permanent exhibit.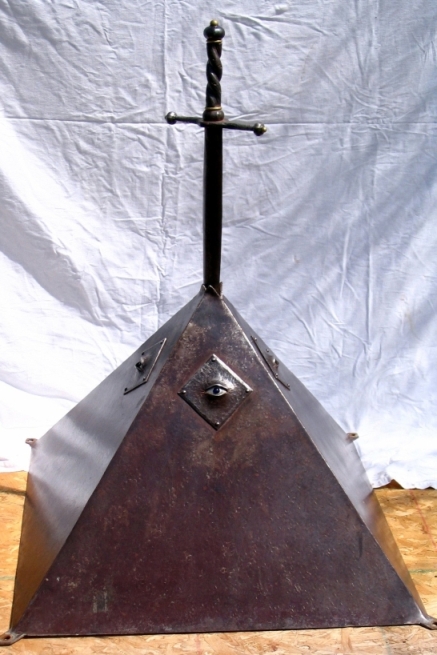 "Kingmaker" available for sale or display.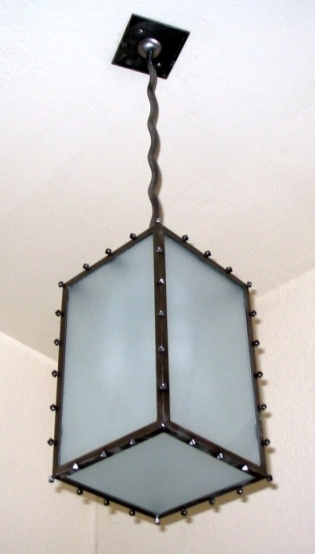 Pendant light designed for my house.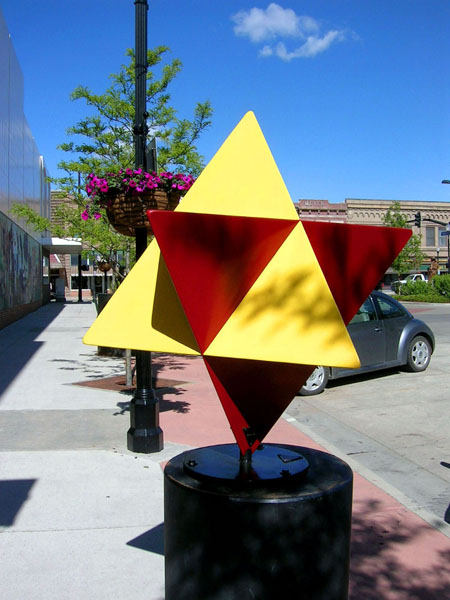 "MerKaBa Duraba" on display 2009-2010 in Sheridan, Wyoming.


End of Page